Mahashivaratri Means a Night spent for Lord Shiva. Mandi Shivaratri 2021 is an International Fair that Lasts for almost 7 days. Mandi is a small town of Himachal Pradesh and also called Choti Kashi. It starts from the day of Mahashivaratri and contains Musical evenings. Shivaratri is a festival related to Lord Shiva and devotees of the Hindu religion and other followers of lord shiva celebrate it with great enthusiasm. The devotees will not eat anything and worship the Shivlinga on this day in a traditional way with Bail Patra And Bhang Leaves.
Himachali's are the great Devotees of Shiva and Celebrates this festival with enthusiasm. Ghotta is the main Prasada on this day which is sweet in taste. It is prepare with Bhang leaves mix with dry fruit and milk. People say it's the day of the marriage of lord shiva and Paravati so fast on this day is believed for the good life partner and maximum boys and girls do fasting on this day. Mandi Shivaratri is famous but along with this other parts of Himachal as well as India celebrates it in full mode.
Ghotta -The Speciality Of Shivaratri
All the dry fruits are Gnawed in it.
Finally Milk is mixed With all the stuff
Mandi is a district of Himachal Pradesh and Shivaratri of Mandi is one of the famous in India. It is an international fair of 7 days by the government. All the Devtas from surrounding areas came to this fair and more than 200 deities assemble on the Bank of Beas River to celebrate this great festival. Fair starts from the day of Mahashivaratri and lasts for 7 days. Mandi is the Choti Kashi of Himachal with around 81 temples present here. As well as it is Varanashi Of Himachal. In fact, mandi is a small town but besides this has great religious value.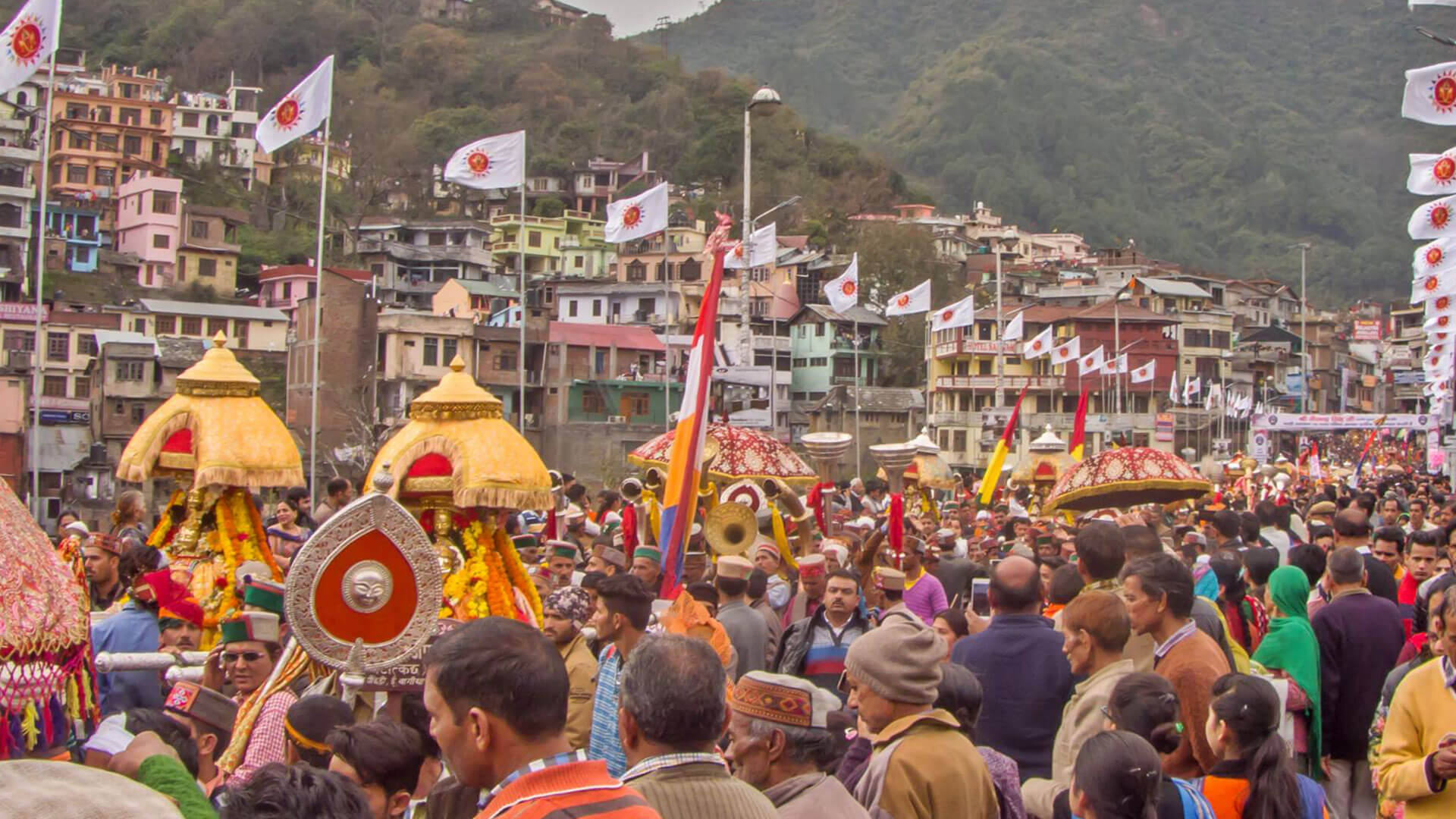 Mahashivaratri 2021 is going to be held between 12 to 18 march with great security and due to corona, it is going to be a challenge too for local administration. You can celebrate this festival in mandi if you are capable to visit Himachal these days. Furthermore, For the 2021 Fair in the Star Nights Gurnam Bhullar, Millind Gaba, Sunil Masti, AC Bhardawj, Kuldeep Sharma, Inderjeet, Kumar Shahil are the main attractions. Moreover, you can enjoy other activities like fashion shows for kids and other games too.
Shivaratri Fair Of 2021 is Inaugurated by the Chief Minister of Himachal Pradesh Mr. Jairam Thakur with a musical evening. Mandi Shivaratri 2021 is in Progress and ends on 18th March 2021.